---
For the exhibition discrete form, four artists present their individual perspectives, which come together as separate independent elements to form a conversation, a process of abstraction, an overlapping of interests and backgrounds.
Olga Georgieva *1986 Varna, Bulgaria. Lives and works in Vienna, Austria. Known for her performative live drawings and multimedia installations, Georgieva has exhibited in a variety
of art institutions as well as in public space. Her drawings capture clear geometric shapes, exerting their power over the space around them. The room becomes a container for interpersonal memories. Anonymous figures meet and interact. A red string becomes a wire, a fence, the border of her own regime of reason. Georgieva's works are autobiographically motivated, she puts herself in the position of the observer and mirrors social relationships.
David Evison *1944 Guangzhou, China. Lives and works in Berlin, Germany and Hastings, England, began his career directly after finishing his studies, taking part in Prospect 68 at Kunsthalle Düsseldorf - the first edition of the influential series presenting an international perspective on art in avant-garde galleries. Prospect 68, 69 und 71 were particularly influential and representative of contemporary artistic tendencies of that time, with other participants including Marcel Broodthaers, Joseph Beuys and Peter Blake. Through his teaching career extending over 45 years, he has held numerous prestigious teaching positions and professorships, through which he continues to influence and work together with new generations of artists. Clean, cold and solid - metal is the preferred material of David Eison. He sculpts with static and aesthetic precision. Diffuse and twisted shapes dynamically reach out into the surrounding space.
Michael Downs *1953 Skipton, England. Lives and works in Sydney, Australia; Songzhuang, China; Yogyakarta, Indonesia. Inspired by his impressions of China, the landscapes, people, societal relations, the influence of the internet and the government through invisible information, and its obsession with control. His drawings show compact realizations of insightful moments in daily life. They could
also be seen as landscapes of social encounters transferred into abstract paintings.
'This is to express the organic nature of perception; we experience the exterior world by saccadic burst of information gathering interspersed with less alert passages of time.
It bends and flows in ways which rectangles oversimplify.' (M. Downs)
Wu Wei *1981 Zhengzhou, Henan Prov- ince, China. Lives and works in Beijing, China. Wei's use of paper and metal
is particular and poetic. The objects he creates seem to be alive, hairy, twisted into strange shapes captured in metal wire. Opened up to other dimensions, they create haptic, sensual irritations. His works are characterized by contrasting ele- ments. In the negotiation of individual experience and public knowledge,
Wei provides a microcosmic historical sociology and projects multiple con- tradictions of time in the continuous extension of his works, as well as the objective of infinity and the unknown.
---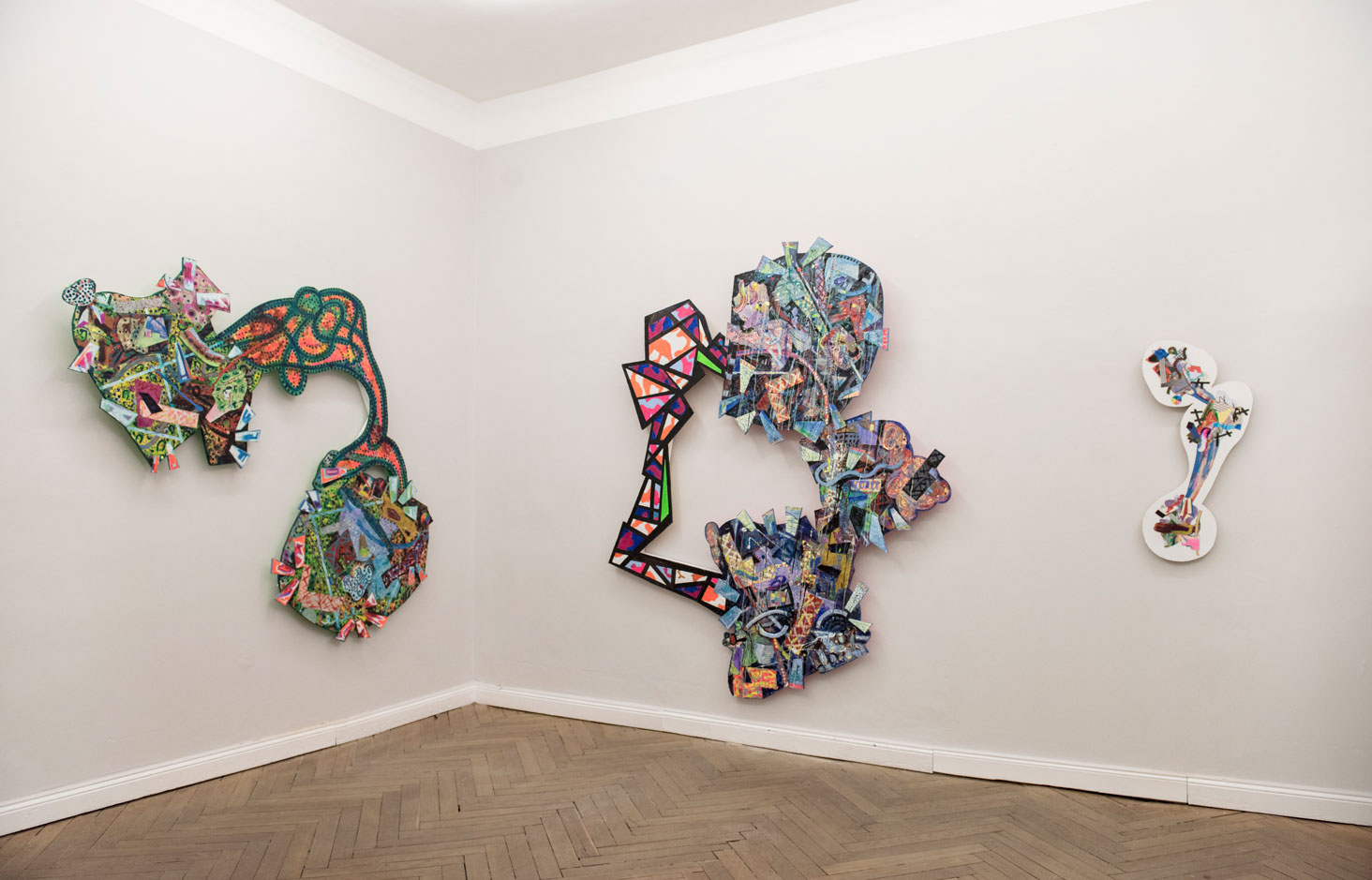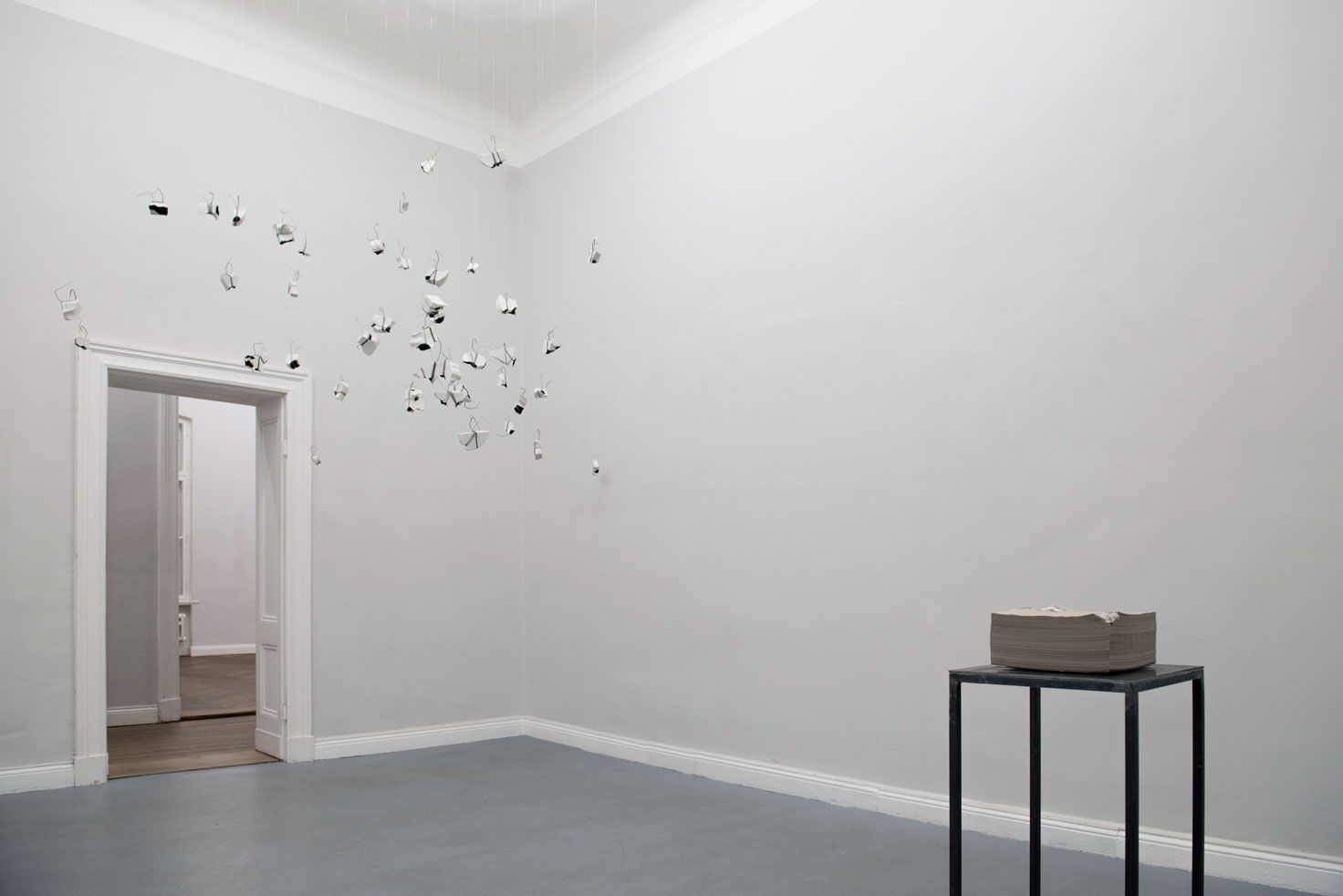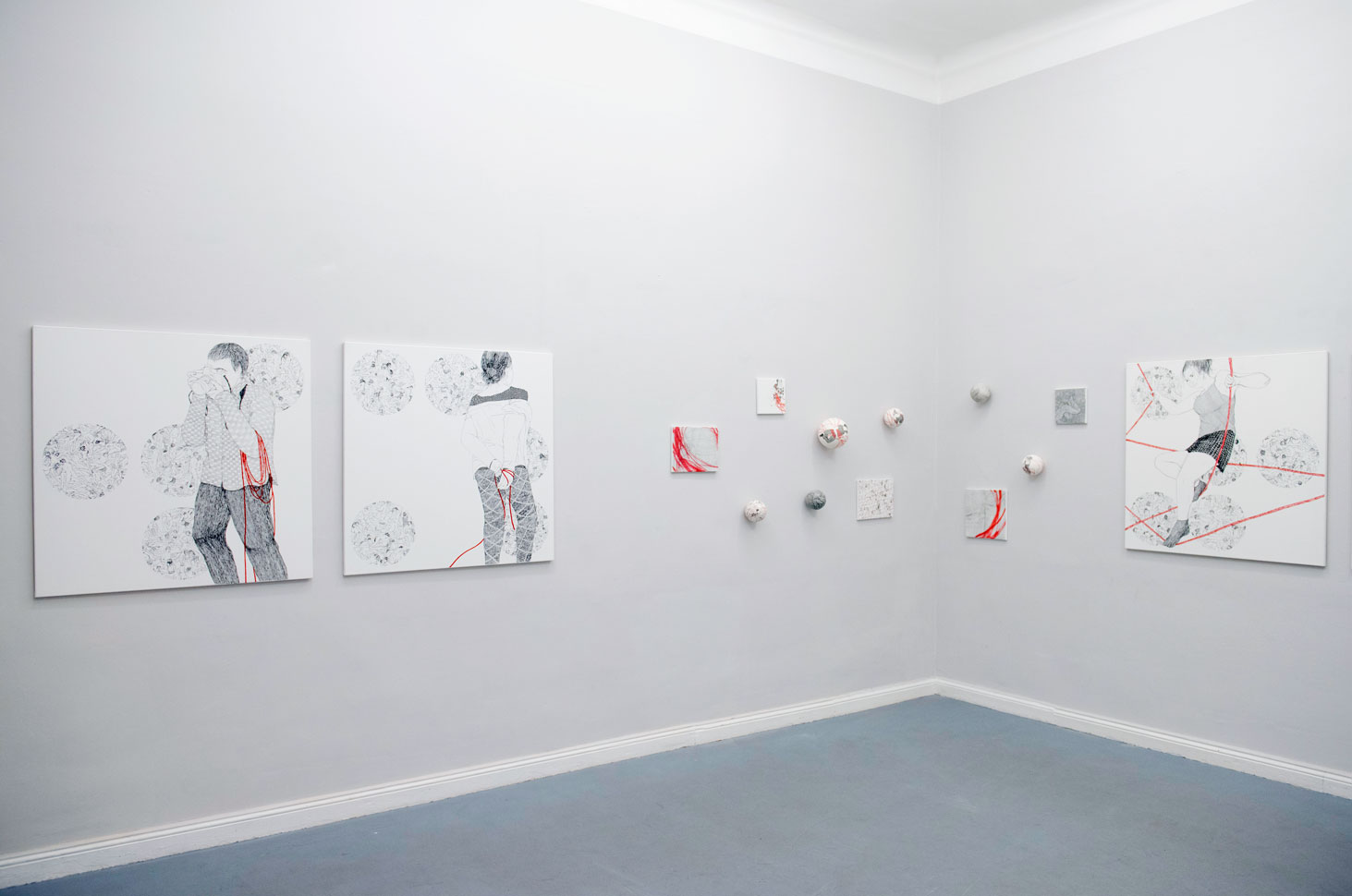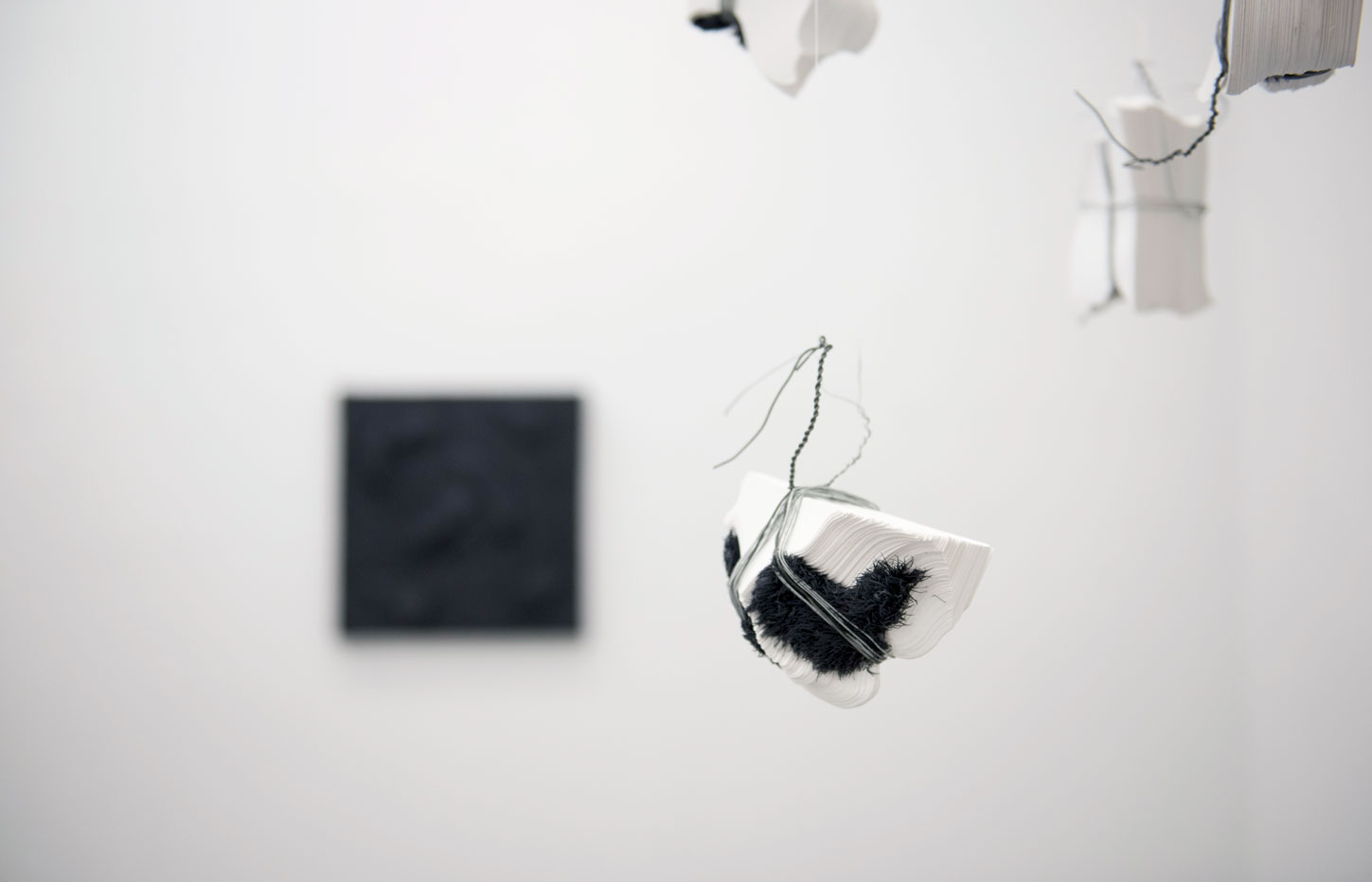 ---